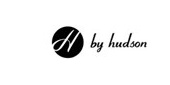 H by Hudson
Hudson sprung to life in 1990 with the intention to fill a gap in the footwear industry. Namely with affordable, trend-setting, high-quality shoes. H By Hudson - the younger brother - was launched in 2004 and immediately spoke to a significantly larger audience, as was intended.
Find 46 H by Hudson products from 2 shops on SALE at Fashiola.co.uk.
Get up to 70% off on H by Hudson products!