Spring has finally arrived and to us, this means one thing: the new collections are finally here!
At the beginning of every new season, new trends arrive to delight us and this year is no exception. It's time to check out what our favorites brands and shop have for us during this spring season.
Talking about our favorite shops, we have to take a look at what Tommy Hilfiger has to offer for the Spring 2018. Not only do we have the latest and final capsule collection of TommyXGigi, we also have arrival of their new men's ambassador.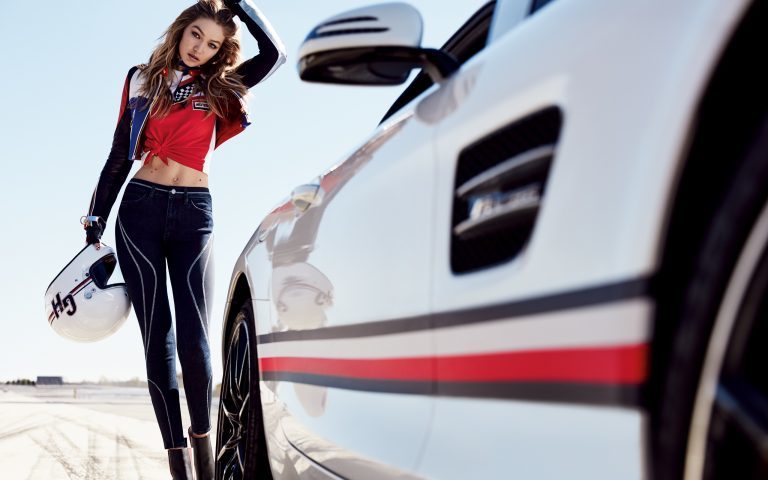 TommyXGigi: New capsule collection Spring 2018
Since the first collaboration, these two fashion powerhouses have been designing together, and they haven't stopped surprising us! Once again, they have created a beautiful collection that has only made us fall more and more in love with the brand.
This time, this dynamic duo have focused on a special theme that is quite the unusual mix. Following Tommy's love for motor sports and the unstoppable fast-paced lifestyle of supermodel Gigi Hadid, they have brought us a collection inspired by a mixture of high fashion and athleisure style.
From combining effortless and oversize looks with feminine touches and super-skinny design that shows the essential and iconic colors of the brand: red, white and blue.
Lewis Hamilton: New menswear ambassador
This Spring, Tommy Hilfiger has also surprised us with the fascinating news of the new brand ambassador for menswear, formula 1 driver, Lewis Hamilton.
According to Mr. Hilfiger himself:
"I have always admired Lewis' incredible endurance during the race, as well as his unique style off the track, which speak to the new generation of Tommy Guys [...]. We have a history with Formula One, and this partnership builds on our heritage of collaborations within the world of motor sport."
As one of the greatest Formula One drivers in history, Lewis Hamilton has landed in Tommy Hilfiger to bring us a new and fresh men's collection where he will be able to express all his creativity and his unique style in one of a kind collection.
Want to know more? Then check out Tommy Hilfiger, where speed meets fashion!
Love Paola